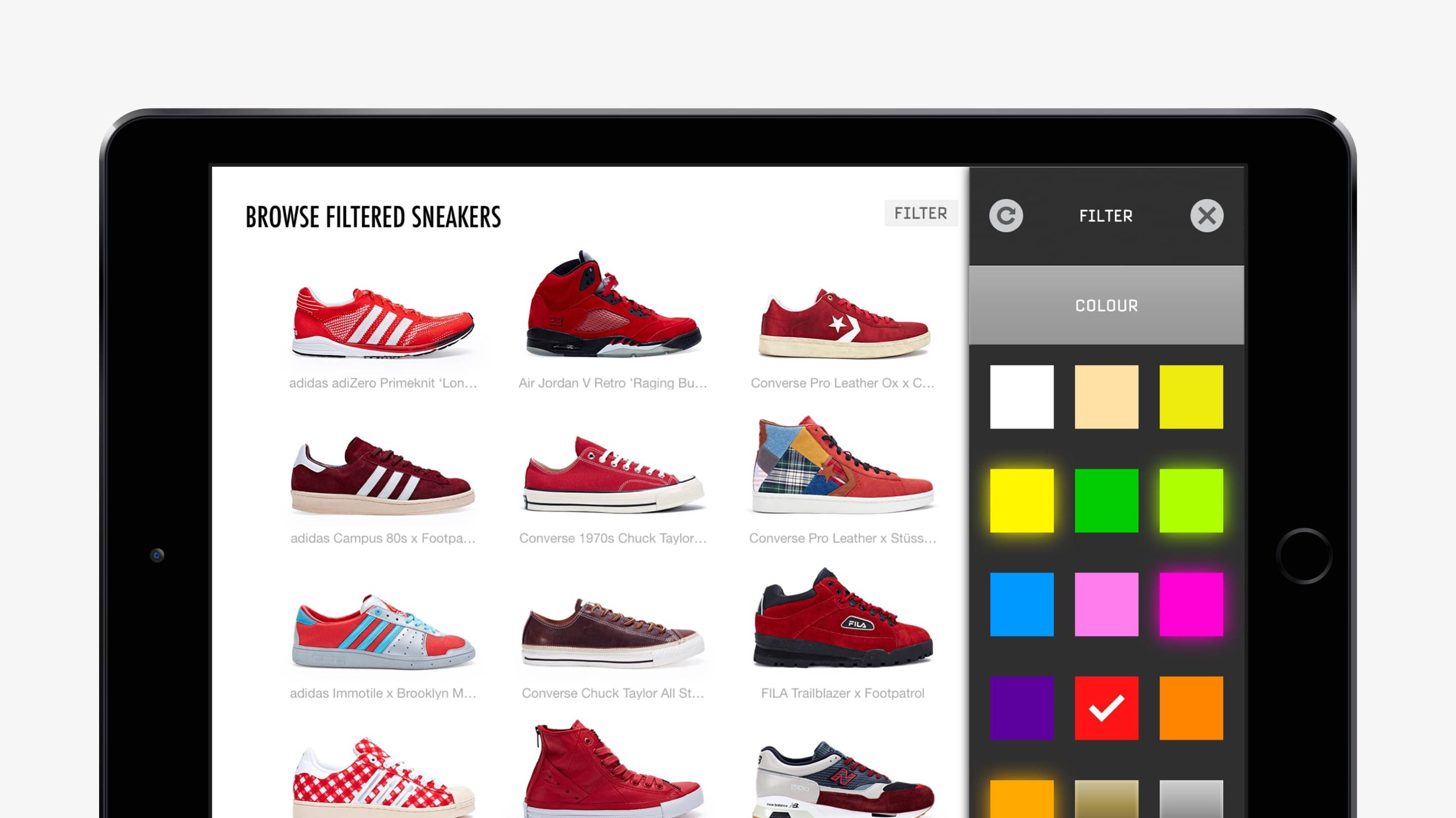 Sneakers: The Complete App
Sneakers: The Complete App is the iOS tablet interactive version of the two best selling Sneakers books by Thames & Hudson, showcasing 500+ sneaker models.
Users can view each sneaker 360°, search the entire collection with live search functionality for options such as colour, materials, and technology, plus access a full timeline of sneakers. A gyroscopic view into artist Dave White's studio showcases his sneaker collaborations and users can control and explore a 3D sneaker in the anatomy section.
Working across user experience, user interface, interaction design, iconography and the product's development process.
Our Creative Director Paul led the design of Sneakers: The Complete App for U-Dox.